Rolex Yacht-Master 16628 'White Dial'
Sold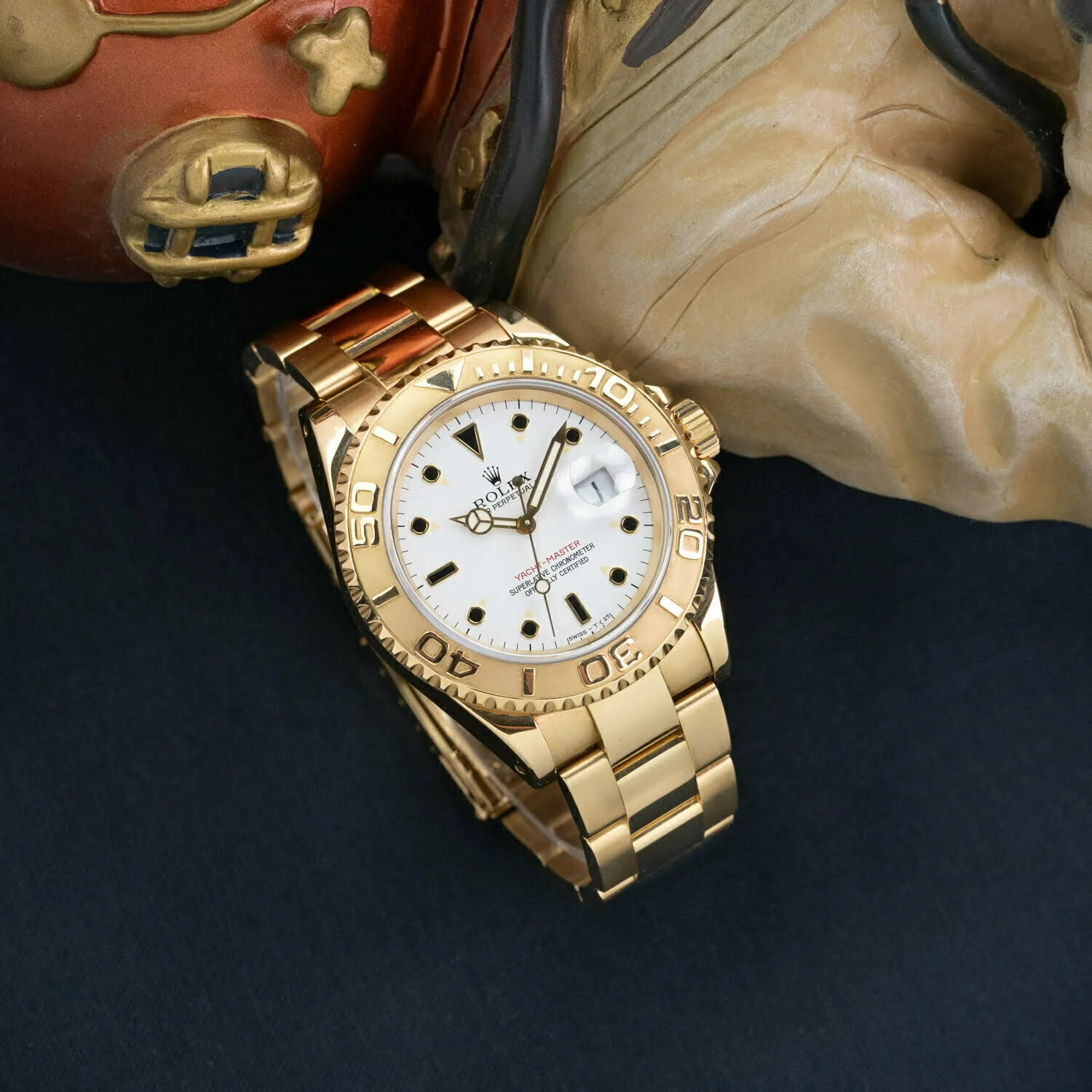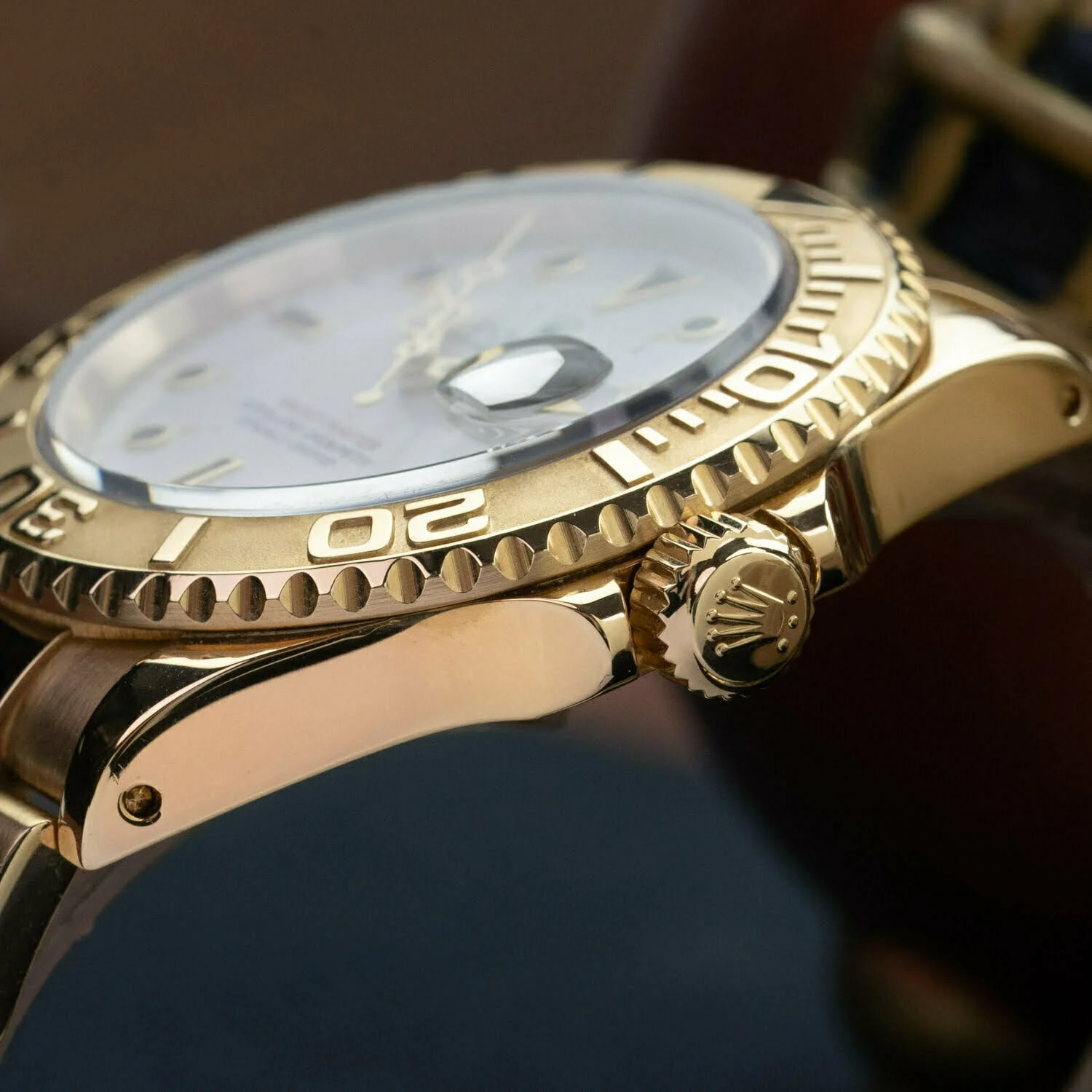 Rolex Yacht-Master 16628 'White Dial'
Raise your sails! Whether on or off shore, the Yacht-Master's relaxed luxury is the perfect companion.
We specialize in the classic models that have shaped the Rolex brand over the time span of many decades. We're talking about classic models such as the Datejust, Submariner, and Daytona that were introduced in the mid-20th century. In that sense, the Yacht-Master is a bit of an odd duckling. Introduced in the 1990s it's a crossover model between the toolwatches of old and the shiny luxury sports watches that Rolex produces nowadays. It's a thin line between cool and gaudy, but Rolex hit gold with the Yacht-Master.
We love the Yacht-Master because it's basically a more playful Submariner. It comes in the same slim 40mm case and Oyster bracelet as a classic Submariner, but the polished lugs and center links, engraved bezel, and colorful dial options, give it a luxurious and more lighthearted twist. 
This ref. 16628 sports an 18K yellow gold case and Oyster bracelet with a matching engraved 18K yellow-gold bezel. The crisp white dial features contrasting red printed "Yacht-Master" text and 18K yellow-gold hour marker surroundings with cool black tritium filling.
The watch dates back to 1995 and is in excellent condition, with a sharp case and tight bracelet.
Specifications
SKU

7341

Reference

16628

Year
Shipping
Packages are generally dispatched within 2 days after receipt of payment and are shipped within the Netherlands by Registered Mail through the Dutch carrier PostNL and for other countries by Fedex. Consult us if you prefer another method of shipping. For most destinations tracking is available.