Cartier Tank Cintrée Dual Time A106028
Sold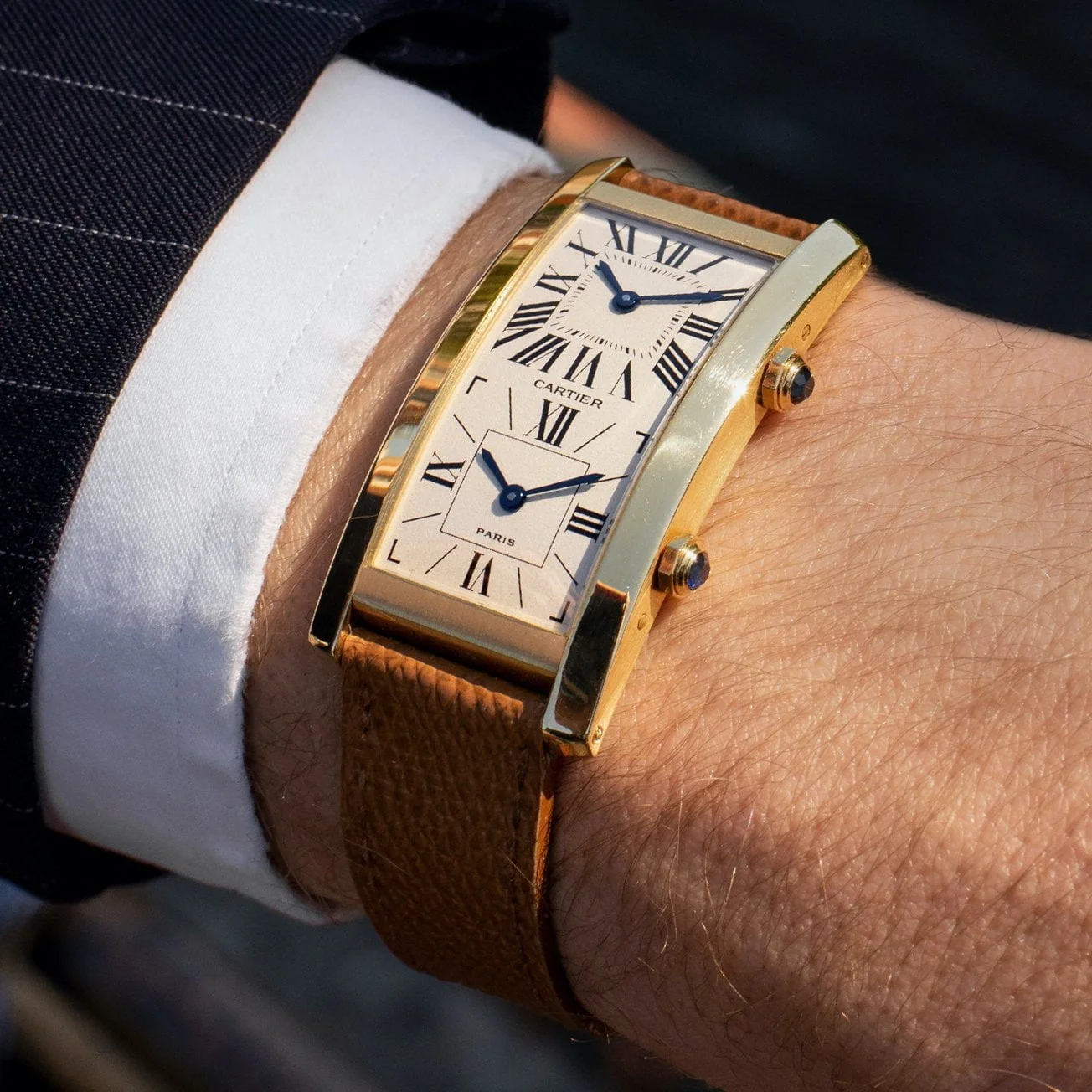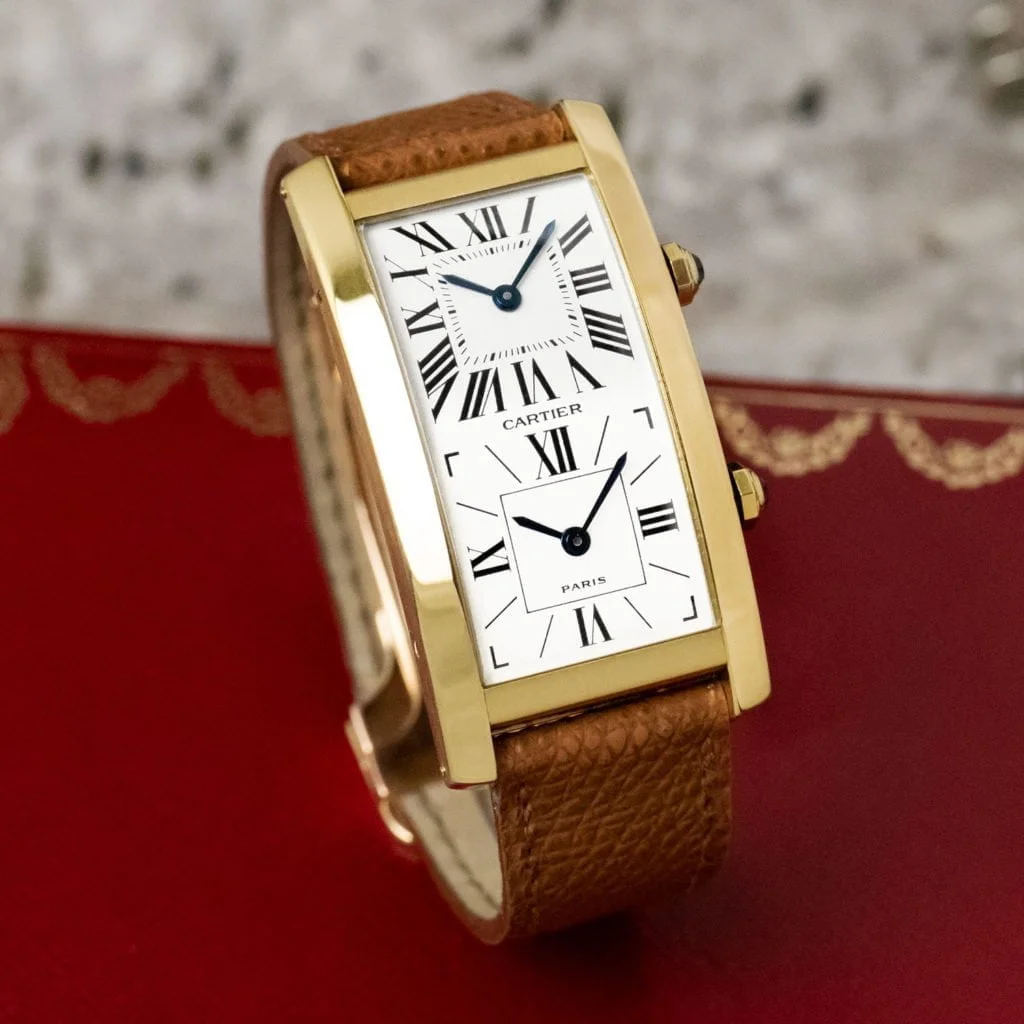 Cartier Tank Cintrée Dual Time A106028
In 1921, Cartier introduced the Tank Cintrée: an elongated, curved, bold version of the Tank. Six years later, in 1927, Cartier created a watch that displayed multiple time zones. It was a platinum pocketwatch with three time zones that was custom made for a distinguished customer. Since its introduction the Tank Cintrée, which was also called the true gentleman's Tank, came in different variations (think of dial configurations and different dimensions) and was always produced in limited quantities ranging from 50 to 100 pieces. Likewise, the Tank Cintrée Dual Time found its way to the market: a Cartier Tank Cintrée that displayed two time zones on one dial and was made for the globetrotter, the traveling gentleman. We can treat you with a classic Cartier watch that runs on two movements, manual-winding calibre ETA 2412, and is designed in a way that only Cartier could do. The upper part of the dial (first time zone) has the classic Tank configuration, which are large, black painted Roman numerals. The lower part of the dial (second time zone) has black painted markers and Roman quarters. Between the two sub dials the name 'Cartier' is displayed and above the six-hour position it says 'Paris'. The case is from 18k yellow gold. On the right part of the case there are two crowns with blue sapphires. All together, the watch has a very distinctive, maybe even outrageous look. Last but not least, it comes with its original box and warranty booklet.A very interesting piece according to John Goldberger. He has a box full of it!
Introduction
CartierLouis-François Cartier took over his master's jewellery workshop in 1847. Over the years, his sons and grandsons inherited the family business and expanded the brand by opening shops in New York and London. King Edward VII of the United Kingdom granted Cartier a prestigious royal warrant in 1904, calling the brand "the jeweler of kings and the king of jewellers." Such was the renown of Cartier, that royal warrants soon rolled in from all over the world (among which, Belgium, Egypt, Greece, Siam, Spain, Portugal, and Russia).While Cartier is known primarily for its jewellery, it also has a storied history in watchmaking. Cartier's first foray in watchmaking came in 1888, offering exclusively ladies models. In 1904, Louis Cartier gave his friend and Brazilian aviation pioneer Santos Dumont a wrist watch to wear during his flights. Until then, wrist watches were worn exclusively by women and men opted for the traditional pocket watch. The 'Santos-Dumont' was not only the first wristwatch geared towards men but also the first pilot's watch!
Specifications
SKU

4817

Bezel material

Boxed

Caliber

Case Dimensions

Case Material

Glass

Model

Movement

Reference

A106028

Year
Shipping
Packages are generally dispatched within 2 days after receipt of payment and are shipped within the Netherlands by Registered Mail through the Dutch carrier PostNL and for other countries by Fedex. Consult us if you prefer another method of shipping. For most destinations tracking is available.