Rolex Datejust 16018 'Tiger's Eye'
Sold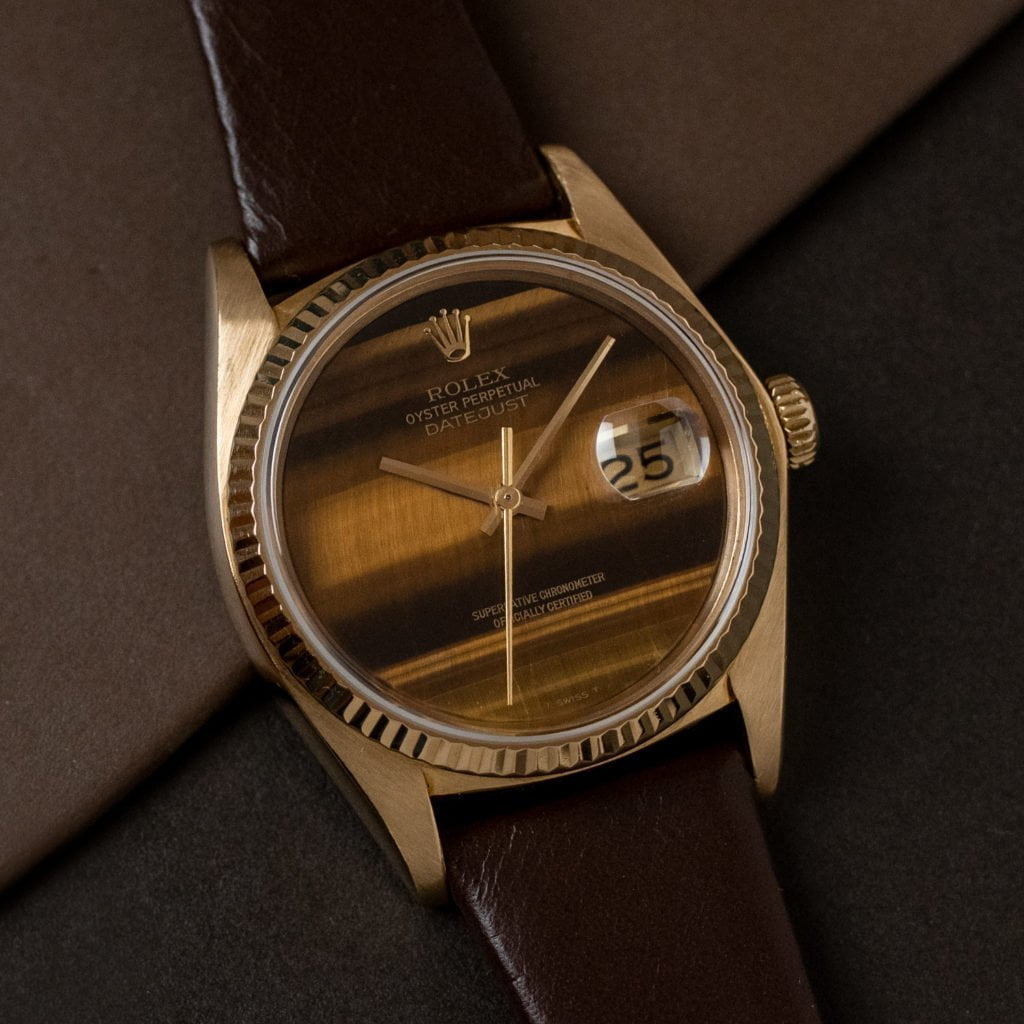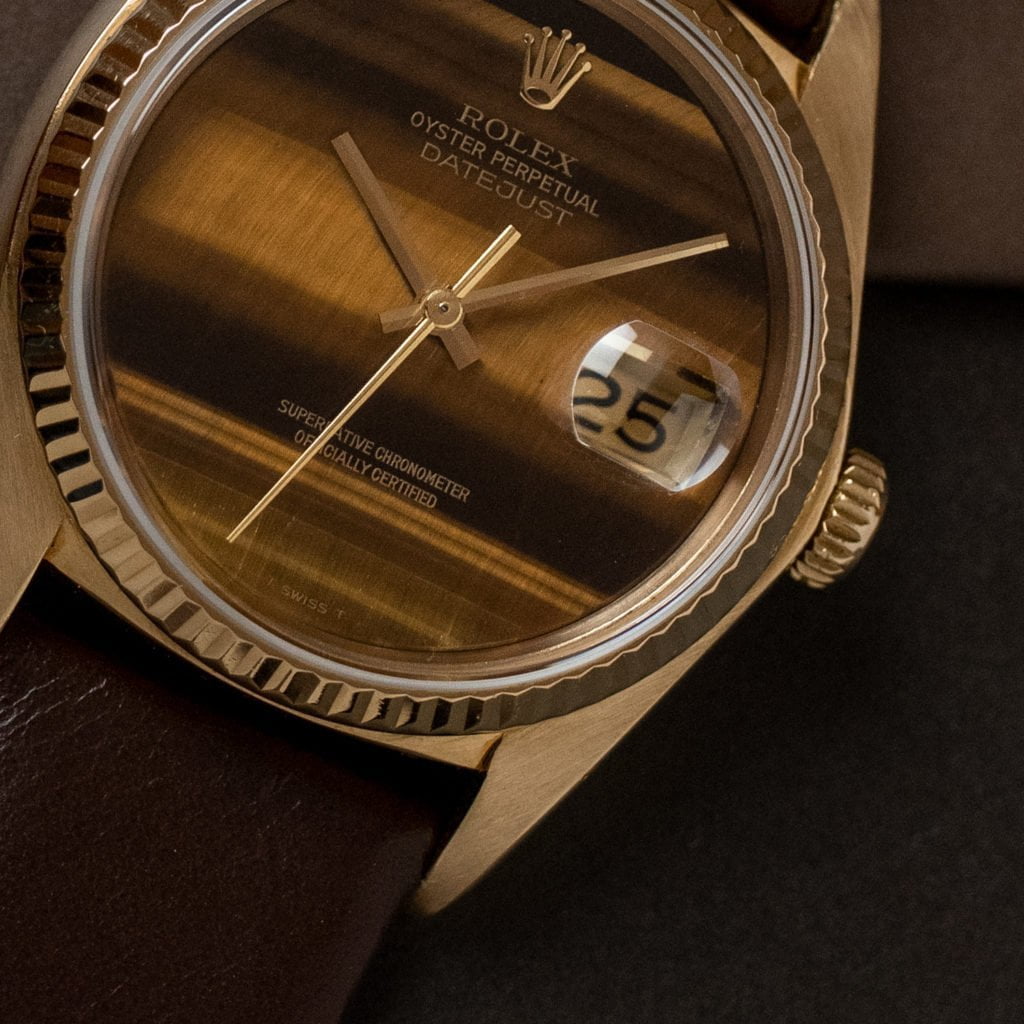 Rolex Datejust 16018 'Tiger's Eye'
Gold Datejusts are relatively uncommon, but gold Datejusts with gemstone dials are outright rare!As most people that were in the market for a precious metal Rolex opted for the Day-Date option at a slight price premium, significantly fewer such Datejusts exist. Today, the prices are still lower than your average Day-Date, making them a huge bang for your buck.This 16018 specimen was produced in 1978, the very first year Rolex introduced a quickset date function on the Datejust line. That same year, gold Datejusts received a sapphire crystal too, while their steel and two-tone brethren would have to make due with plexiglass crystals for another decade.The dial, of course, is the star of the show. Cut from Tiger's Eye, a gemstone from the quartz group, it has a beautiful gold and brown streaky appearance with a silky lustre. The name 'Tiger's Eye' refers to the stone's chatoyance ("cat's eye effect" in French). Stone dials typically contain no markers and together with the gilt text and applied 18k gold Rolex coronet, the dial takes on a lovely warm hue.Gemstone dials are beautiful due to the natural variation of the material used, but they're also quite fragile. Many of them have developed cracks or rips over the years. Therefore, a flawless dial, like the one on this watch, greatly increases its desirability.The Tiger's Eye dial is housed in a thick 18k yellow-gold case with matching fluted bezel. We've paired the watch with a nice chocolate brown Rolex strap with a matching Rolex buckle.
Introduction
Rolex DatejustIn 1945 Rolex created the flagship Datejust to mark the company's 40th anniversary. This model was the world's first self-winding wristwatch with a date indication. With the Datejust, Rolex also introduced the iconic 5-piece jubilee bracelet, first in solid gold and later in bicolor and stainless steel. On the tenth anniversary of the Datejust in 1955, the magnifying 'cyclops lens' was introduced on the Datejust.Ref. 16xxxThe Datejust 16xxx (5 digits) references were introduced in the late 1970s and are easily recognizable by their flat dials (as opposed to the pie-pan dials of the 16xx series). This 'newer' Datejust introduced the updated calibre 3035 self-winding movement with a handy quick set date function.
Specifications
SKU

6280

Bezel material

Caliber

Case Dimensions

Case Material

Dial

Glass

Model

Movement

Reference

16018

Year
Shipping
Packages are generally dispatched within 2 days after receipt of payment and are shipped within the Netherlands by Registered Mail through the Dutch carrier PostNL and for other countries by Fedex. Consult us if you prefer another method of shipping. For most destinations tracking is available.