Rolex Submariner 16800 "Comex Diver"
Sold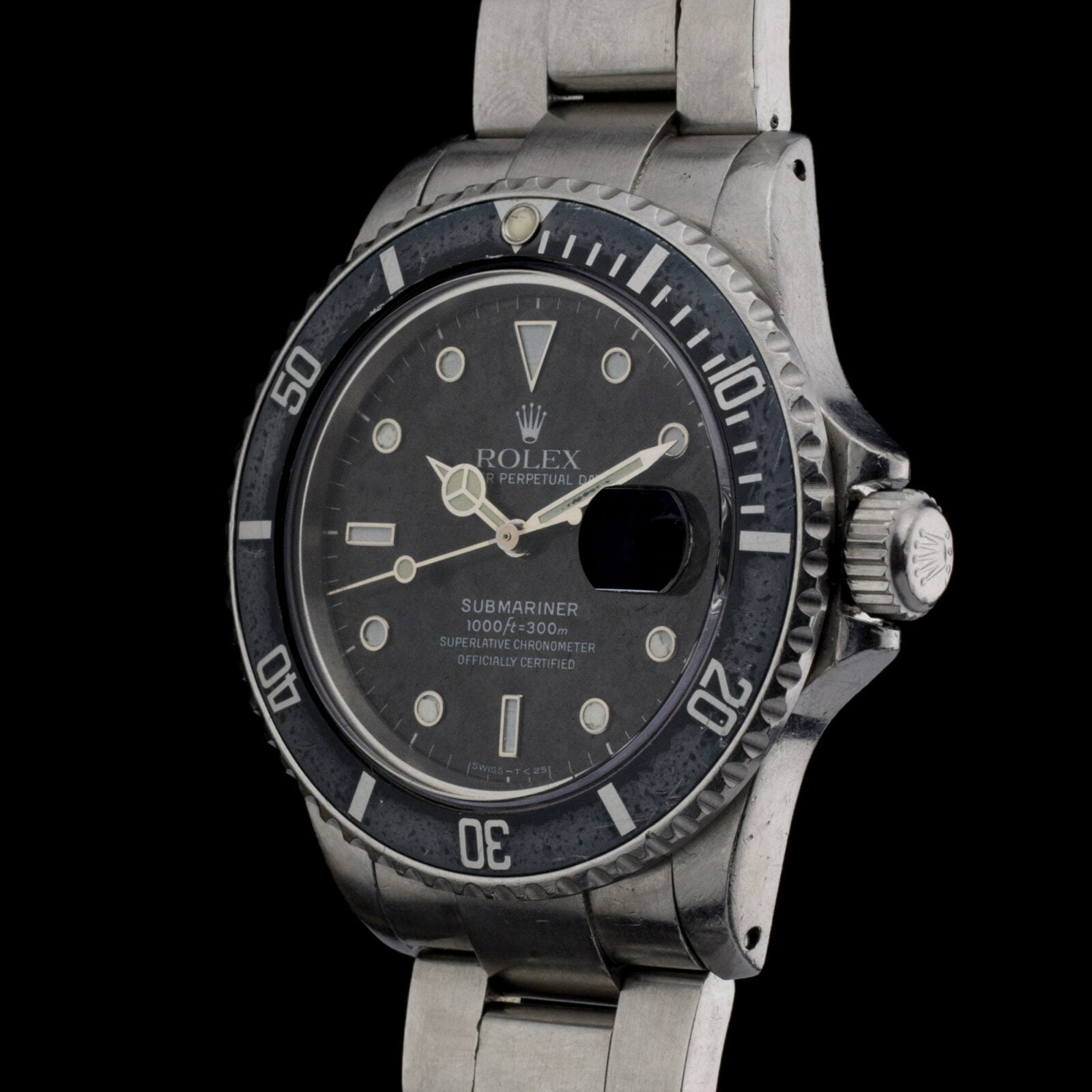 Rolex Submariner 16800 "Comex Diver"
Introduction
This is not your ordinary Rolex Submariner. Sure the watch by itself is amazing, wonderfully aged dial with matte finish, faded bezel, unpolished case and original Oyster bracelet with weld pips. How come you might wonder? There's a wonderful story behind this watch. In fact; it's so special that the Esquire published a 4 page article on it! Bought from the original owner, who was one of the most talented and respected divers in Dutch history, and with all the provenance one can wish for. Ranging from pictures of his swimming certificate to his Comex log! Truly special to offer you a piece that makes my hart skip a beat. This is why I love vintage watches...
Shipping
Packages are generally dispatched within 2 days after receipt of payment and are shipped within the Netherlands by Registered Mail through the Dutch carrier PostNL and for other countries by Fedex. Consult us if you prefer another method of shipping. For most destinations tracking is available.