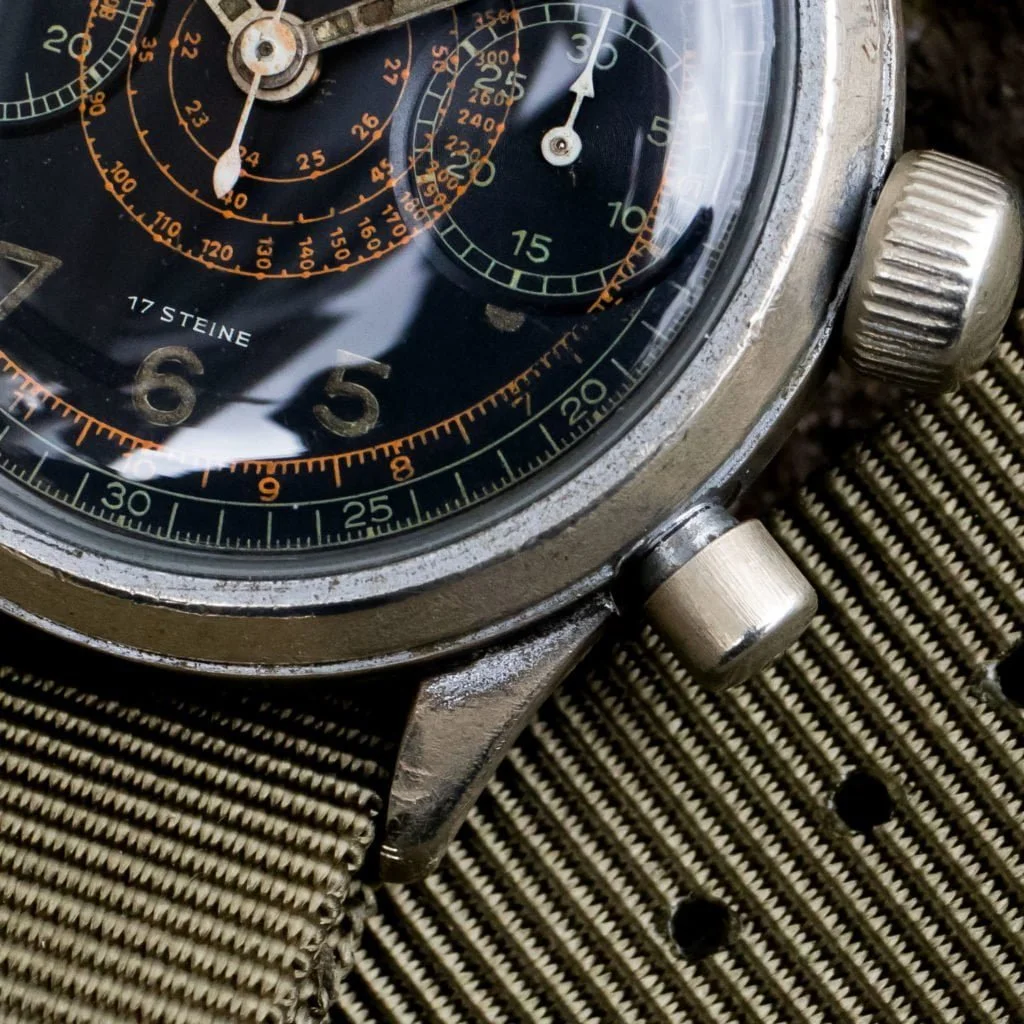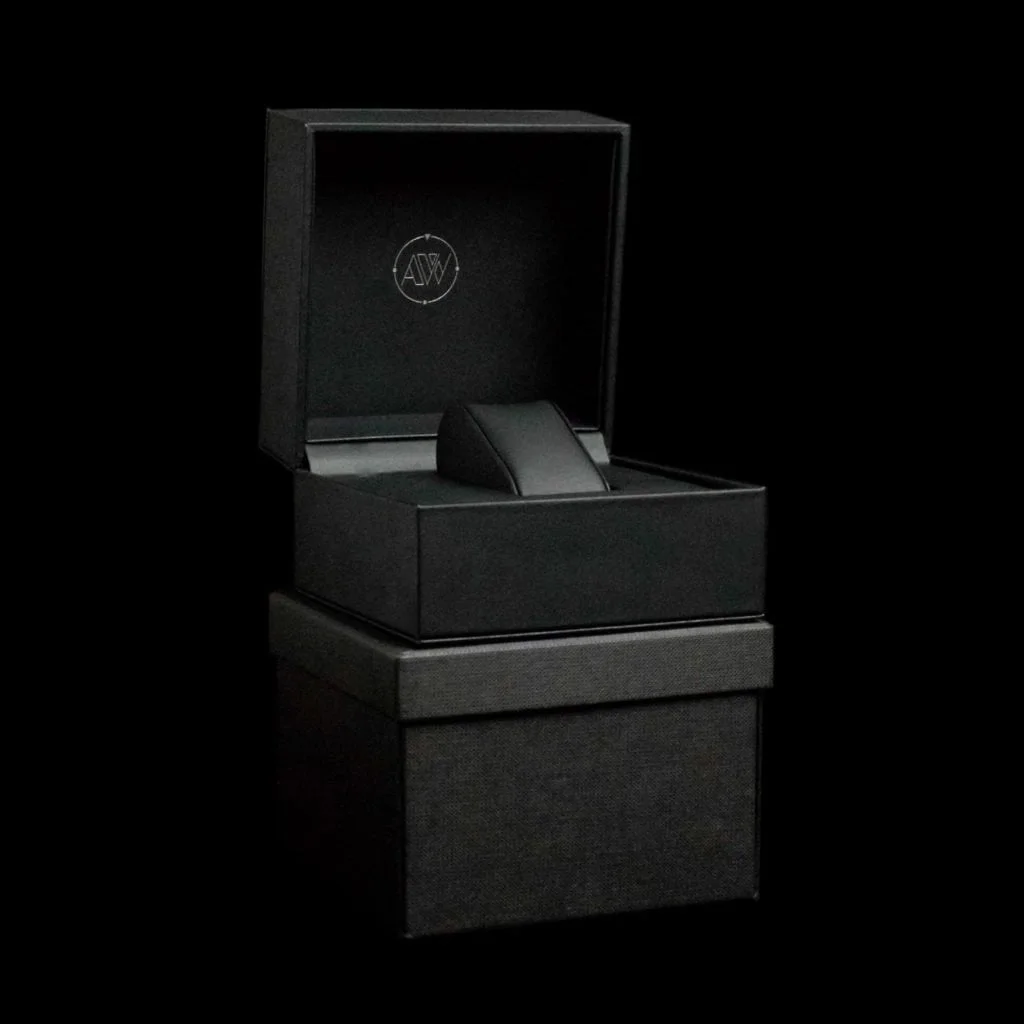 Hanhart TachyTele
TachyTele is the contraction of two words: tachymeter and telemeter. A tachymeter can be used to determine speeds and a telemeter can be used to measure distances.The Hanhart TachyTele has a tachymeter scale in the centre of the dial and a telemeter scale on the outer edges of it. This model was introduced in 1939 and our example dates back to the '40s. It runs on the historic caliber 42; a very reliable and precise movement. Thanks to its functions and accuracy it became very popular with pilots and other professionals. The case of this stunning piece of history measures 41 mm in diameter, has fixed lugs and is water- and shockproof. A very cool feature are the big crown and pushers, which was very useful for professional pilots who often wore gloves.
Introduction
HanhartIt was 1882 in Diessenhofen, Switzerland when Johann A. Hanhart established a watch business. Hanhart relocated his company in 1902 to Schwenningen, Germany. The brand has a rich history when it comes to creating time-measuring instruments, like chronographs and stopwatches.
Shipping
Packages are generally dispatched within 2 days after receipt of payment and are shipped within the Netherlands by Registered Mail through the Dutch carrier PostNL and for other countries by Fedex. Consult us if you prefer another method of shipping. For most destinations tracking is available.