Rolex Submariner 5513 'Maxi dial MK 1'
Sold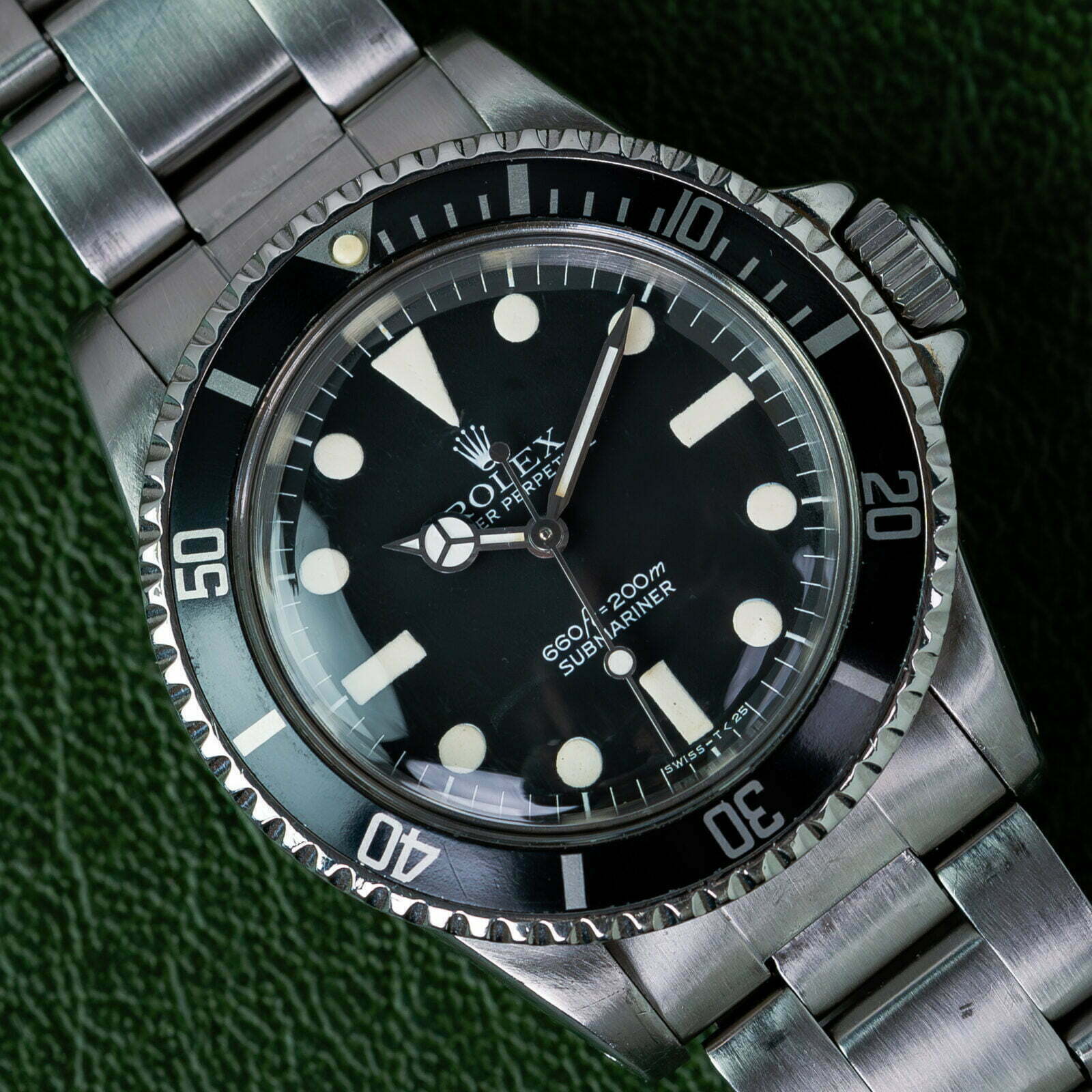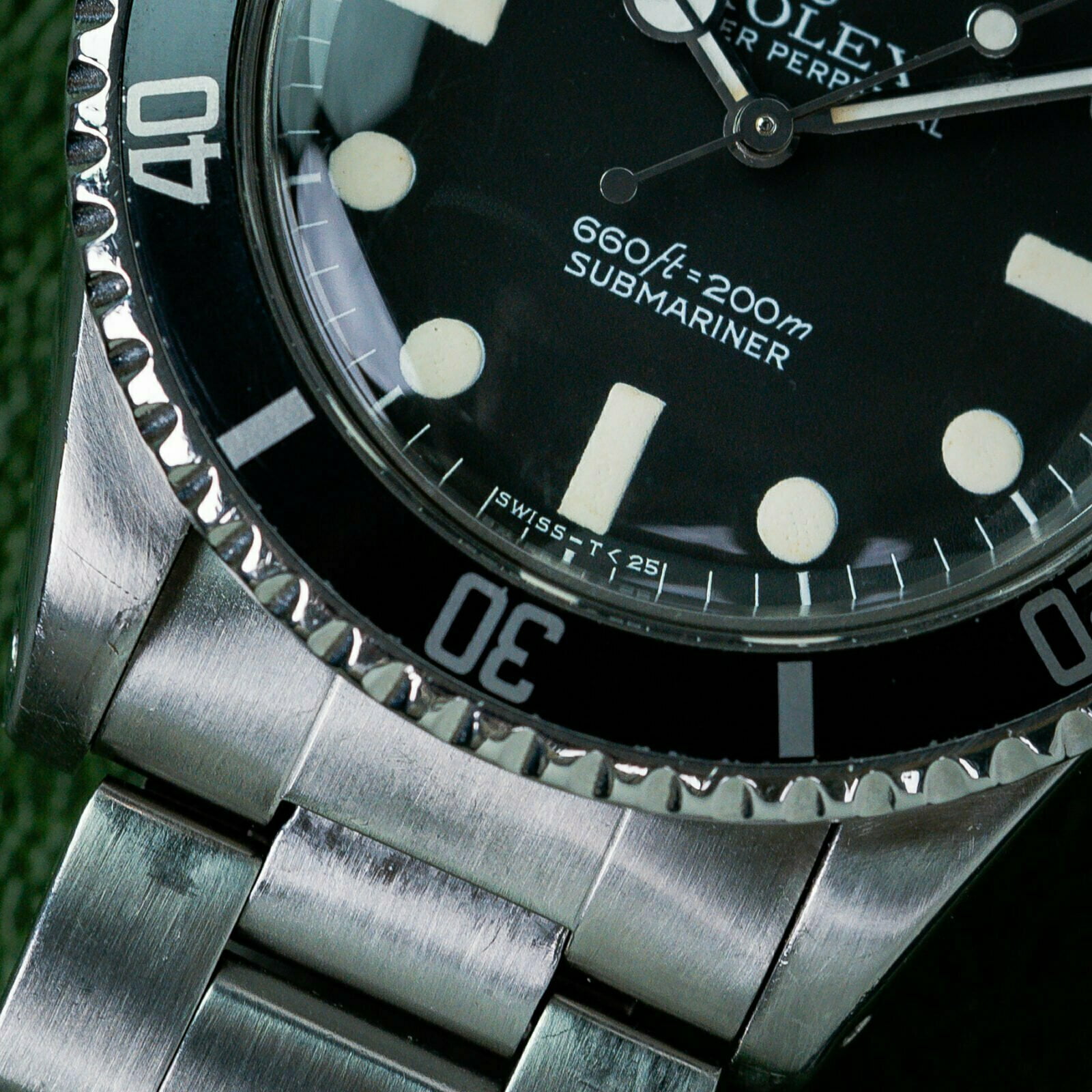 Rolex Submariner 5513 'Maxi dial MK 1'
The 5513 Amsterdam Vintage Watches has on offer is from '78 and therefore features a MK I dial. The Mk I dial is easily recognizable as it is the only Maxi dial that doesn't have the so called 'Sub on Top'.
The Submariner reference 5513 was produced from 1962 to 1989. This reference features crown guards, which were made to protect the Oyster crown. The pointed crown guards made their first appearance on the 5513 and were not much later replaced by the rounded crown guards. The base calibre for the 5513 is the 1530, which is not chronometer certified and therefore the dial bears just two lines of text instead of four lines (the latter is the case for Superlative Chronometer Officially Certified watches). During its production of more than 25 years, the 5513 has been subject to various alterations. Especially the dial underwent evident adjustments.
So, as quickly mentioned before, this example has an MK I dial, which indicates that the word SUBMARINER is displayed underneath the depth rating and that the 'A' appears directly underneath the '=' in 660ft = 200m. The index has developed into a beautiful, creamy white and the bezel inlay takes the cake as it is still deep black of colour.
Overall, the watch is in great condition and comes with its original '93150' Oyster bracelet and '580' stamped end links.
Introduction
Rolex SubmarinerIn 1953, Rolex introduced one of the world's first wrist watches geared specifically towards divers: the Submariner. Rolex had to confront a number of challenges when designing its first dive watch. The watch obviously had to withstand significant amounts of pressure and had to accurately measure time spent underwater, which the first Submariner achieved by featuring a 330ft/100m depth rating and a rotating diving bezel. It also had to be easily legible in conditions of reduced visibility yet aesthetically pleasing. Hence, the Sub's iconic large white hour markers and Mercedes hands set against a contrasting black dial. The Submariner is the most iconic and desirable luxury watch of all time and has been adopted by luminaries such as Jacques Cousteau, Che Guevara, and none other than James Bond. Our favorite Bond, Sean Connery, wore a Big Crown Sub (early reference of the Submariner with a big crown and without crown guards) in the 1962 classic 'Dr. No'. The watch was also featured in 'Goldfinger' and 'Thunderball'.
Shipping
Packages are generally dispatched within 2 days after receipt of payment and are shipped within the Netherlands by Registered Mail through the Dutch carrier PostNL and for other countries by Fedex. Consult us if you prefer another method of shipping. For most destinations tracking is available.