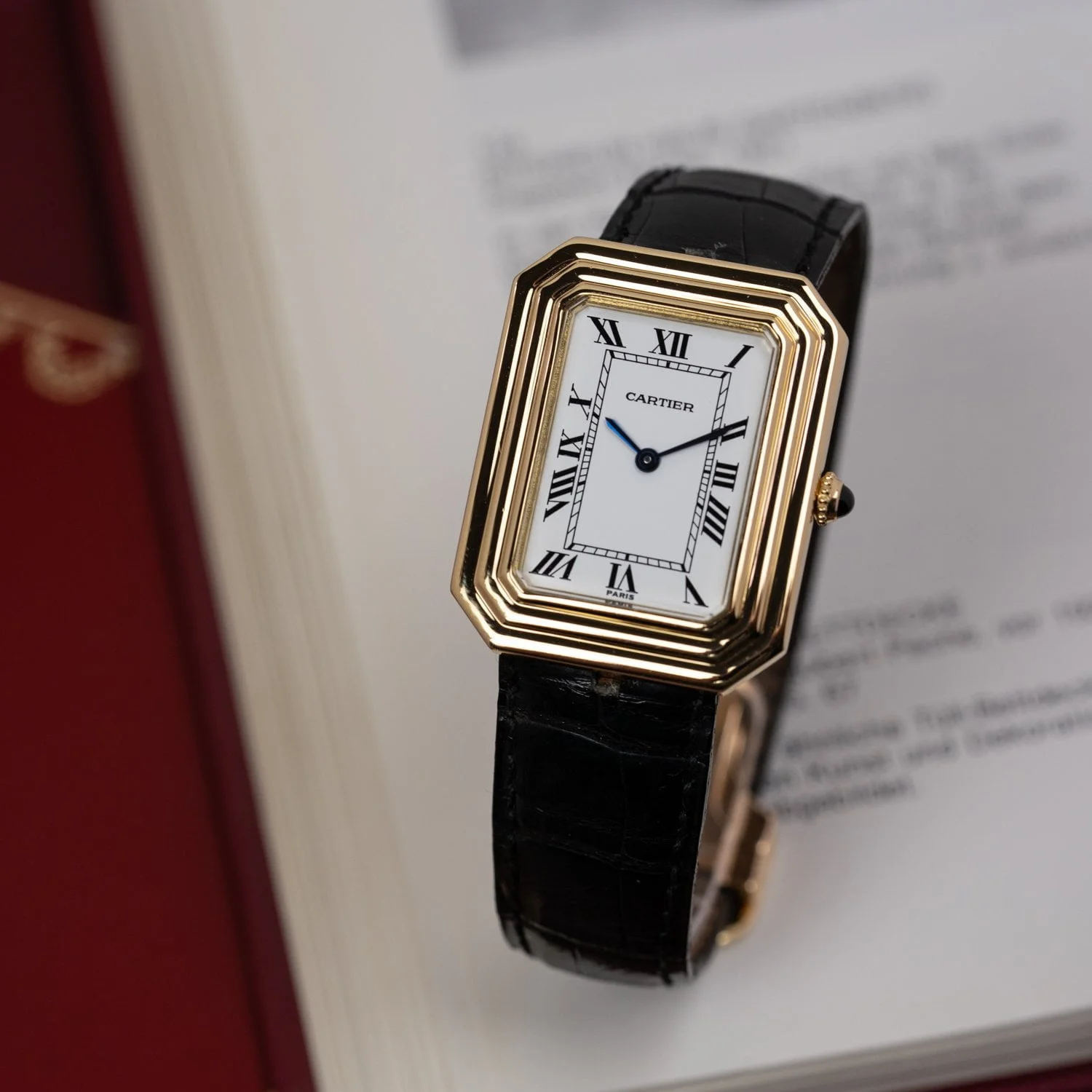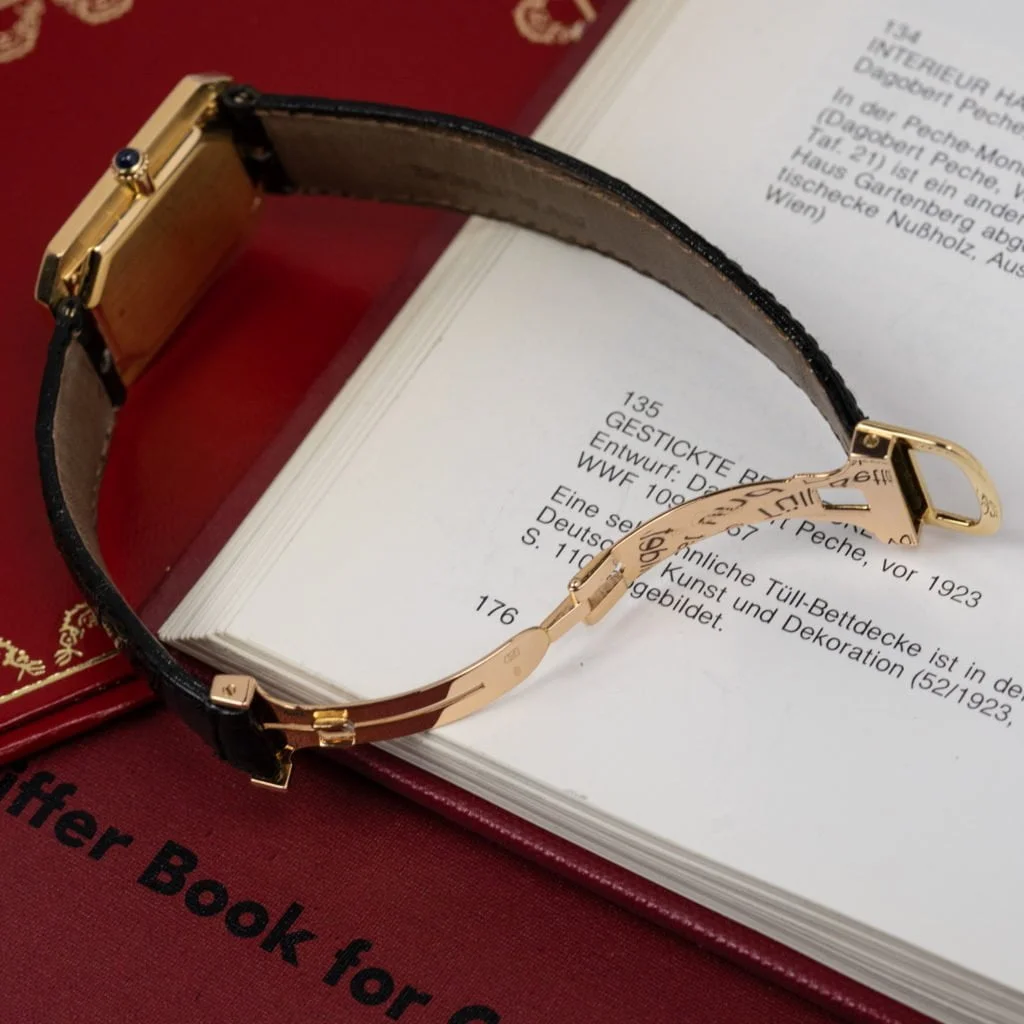 The Cristallor is quite an uncommon Cartier model that is not priced according to its rarity yet. Additionally, it's a rather large watch like the popular Tank Jumbo or the sought-after Gondole but it's not priced similarly yet. This is the perfect example of the hidden treasures that Cartier has to offer.
The Cristallor was introduced somewhere in the '70s and remained in production into the '80s. Production quantities were quite low as other examples of the Cristallor that we have encountered have the exact same serial number except for the last three digits indicating that they merely are within hundreds from each other. The octagonal case measures 35 mm x 28 mm x 6 mm making it a serious watch on the wrist.
The 18k yellow-gold triple-stepped case covers in a beautiful way what Cartier does best; creating revolutionary and influential styles. To top it off, the lugs are hidden so that the case is even more emphasised. The white dial has the familiar black-painted Roman numerals and the 'Paris'-sign below the 6-hour position indicating that this watch was bought at the Parisian Cartier boutique back in the day. The blue steel hands match very well with the elegantly-shaped blue Cabochon crown. The watch has a black alligator-leather strap with a gold deployant clasp.
Introduction
Cartier  Louis-François Cartier took over his master's jewellery workshop in 1847. Over the years, his sons and grandsons inherited the family business and expanded the brand by opening shops in New York and London. King Edward VII of the United Kingdom granted Cartier a prestigious royal warrant in 1904, calling the brand "the jeweller of kings and the king of jewellers." Such was the renown of Cartier, that royal warrants soon rolled in from all over the world (among which, Belgium, Egypt, Greece, Siam, Spain, Portugal, and Russia). While Cartier is known primarily for its jewellery, it also has a storied history in watchmaking. Cartier's first foray in watchmaking came in 1888, offering exclusively ladies models. In 1904, Louis Cartier gave his friend and Brazilian aviation pioneer Santos Dumont a watch to wear during his flights. Until then, wrist watches were worn exclusively by women and men opted for the traditional pocket watch. The 'Santos-Dumont' was not only the first wristwatch geared towards men but also the first pilot's watch.
Shipping
Packages are generally dispatched within 2 days after receipt of payment and are shipped within the Netherlands by Registered Mail through the Dutch carrier PostNL and for other countries by Fedex. Consult us if you prefer another method of shipping. For most destinations tracking is available.